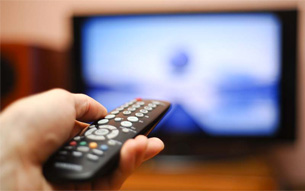 Is a lousy signal, bad picture quality, or poor reception limiting your digital TV experience? You no longer have to be frustrated anymore. Our reputable technicians will assist you get the right solution to correct the situation. Our DSTV repairs Durban team have the appropriate expertise and equipment to identify the problem and carry out a fast repair service, to make sure your decoder is up and running at the shortest time possible.
DSTV Decoder Repairs, Servicing and Maintenance
Contact our Durban call out professionals if you're having difficulties with your DSTV and you're not certain where the problem lies, we will be at your premises to address the issue in no time. We are a same-day seven days a week service provider. If you like, you can book our services at the most convenient time for you.
In some occasions, our technicians would be interested in finding out more about the problem prior to reaching your premises and they'll tell you that on the phone. You'll as a result be asked some few questions and within a short period, our technicians will have identified the likely causes and reached your place to address the problem. Never let an underperforming digital TV ruin your watching experience when there are qualified technicians just near you- contact our Durban DSTV decoder repairs, servicing and maintenance today!
Dish Repairs
The cause of your poor signal quality may as well be as a result of a faulty satellite dish. If so, our team of repair professionals will guide you on the best approach and measures to take. Our familiarity is not only tied to satellite dishes all over Durban, but we as well know of the right places to get original spare parts at costs that are friendly to your pockets.
Antenna & Aerial Repairs
Often people consider antenna repairs as simple DIY projects; nevertheless, with insufficient knowledge and expertise, you can easily damage it in totality. Should you be experiencing problems with your aerial, the right step to take is to contact our expert Durban-based technicians who by their vast knowledge and experience will offer the appropriate solution to the problem.
Please call us on 087 551 0816 for all DSTV satellite repairs and other related queries, or alternatively you can choose to leave us a message through the contact form on this page, highlighting the problems you may be experiencing. You can also get in touch for Explora upgrades as well as dish and aerial setup.