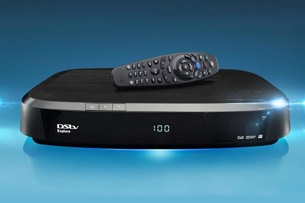 DSTV Explora, a Multichoice product, came about to provide customers with better functionality and improved picture quality. That is however not all, the Explora decoder also comes with a stylish appearance and improved space for storage which makes it possible for users to save as many preferred shows as they may like.
With the Explora decoder, a user can save up to 220 hours of personal content, which triples the DSTV Catch Up and Box Office Content current capacity. Its HD reception and improved functionality provides a Television viewing experience that is out of this world, making it possible for one to enjoy superior quality programs and perform a number of things on the decoder that weren't possible in the past.
The decoder's search option allows for results from 8 day TV guide, Box Office, and DSTV Catch Up. The decoder is designed in a way that a user gets to experience a modern interface with added options, the latest remote control is too a design masterpiece, with added dedicated shortcuts which makes setting much simpler and with minimal disruption. We confidently advise for an Explora upgrade as the right option for your digital satellite T.V in Durban, if paying a small additional amount won't bother you.
Our DSTV Explora installers in Durban have the expertise to install for you the decoder, ensuring its working perfectly at the shortest time. Don't shy away from contacting us when it feels like it's the convenient time to start experiencing the awesomeness than comes with the Explora.
The latest Explora decoder is totally worth its cost, that's one thing for sure. Choosing your Durban DSTV Explora installation service comes with comes with several advantages. They include:
720p & 1020i HD capability
HD User Interface
Improved view experience and modernized applications
Dolby Digital 5.1 surround sound
Wide screen
Xtra view compatibility with other Xtra view decoders
For superior quality Explora viewing experience you need to hire a competent installer, this is so because not all installation contractors will do a good installation work. We are accredited Explora installers in Durban with a good name amongst our clients. We deliver high-quality and affordable services. We treat your Explora decoder installation with the seriousness it deserves; ensuring your satellite dish direction is properly aligned for the best signal reception and digital TV experience. Call us on 087 551 0816 today for additional details on DSTV Explora installations in Durban!